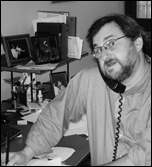 Warren E. Silver

has been involved in real estate, business law and Chicago government for over 20 years. Mr. Silver entered the private practice of law after graduation from the University of Illinois College of Law in 1982, working for law firms that concentrated in the representation of entrepreneurs in business and real estate. In 1989, Mr. Silver joined Mayor Richard M. Daley's staff, working to develop policy as well as political, legislative and media strategy in transportation, infrastructure and environmental matters.

Mr. Silver also served as an Assistant Commissioner in the Department of Aviation and a Deputy Commissioner in the Department of Planning and Development, and was responsible for management and coordination of controversial public issues, including proposals for a third airport at Lake Calumet, proposals for a Regional Airport Authority and formation of the Chicago-Gary Airport Compact, and creation of incentives for private redevelopment of environmentally-distressed "brownfields."

Prior to re-entering the private practice of law, Mr. Silver served as Vice-President of Real Estate for the Chicago Transit Authority, where he was responsible for administering the CTA's massive real estate portfolio including rail stations, rights-of-way and related facilities, bus garages, maintenance facilities and office space.

Among Mr. Silver's accomplishments as Vice-President of Real Estate, he negotiated the sale of CTA property at Howard Station, leading to the development of the Gateway Center and a planned new CTA rail transit station; negotiated the sale of surplus bus garages at Clark Street and Drummond Avenue for redevelopment as a mixed-use residential and retail neighborhood amenity, and at North and Cicero Avenues for a major shopping facility; negotiated ground leases of CTA right-of-way for the Illinois Institute of Technology's student center constructed around the L tracks, a major mixed-use development in Evanston, Illinois, and a downtown Chicago Jewel supermarket and shopping plaza; and oversaw the conversion of concession leases from month-to-month to terms of years, leading to higher rents and substantial tenant-funded improvements to CTA property.

In his legal practice, Mr. Silver has guided the conversion to condominium ownership of properties ranging from two to over 50 residential units, including projects with both residential and retail components within the building, and has handled acquisitions and dispositions of property ranging from multi-million dollar buildings to single-family homes and condominiums. Mr. Silver has applied his expertise in working with government and community groups to achieve results for clients in zoning and land use matters, as well as other areas of government law and policy. Mr. Silver also has brought his multidisciplinary experience and expertise to bear on a wide variety of business, financial and estate issues for his clients.

Besides his law degree, Mr. Silver earned a Bachelor of Arts degree in Political Science from Northwestern University. Mr. Silver established his own private law practice in 2000 and opened at the present location in Chicago's Lakeview neighborhood in 2003.

Currently, Mr. Silver is Chairman of the governing board of City of Chicago Special Service Area #38, which administers public funds for community improvements in the North Center area.